Microphone Masters Radio Show – Episode 197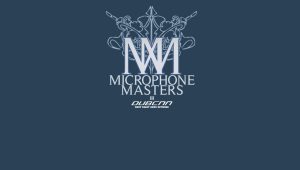 Better late than never, J-Luv and Starr Saxxxon are back with the first of many (they promise) new episode for 2019.
Microphone Masters Radio returns with topics, music and a little look back – and they close in on their landmark 200th episode!
Listen below to hear J and Saxxx talk about the Sean McVay effect, Starr Saxxxon's new motto for 2019, movies to look out for this year and music that resonated with the fellas from the previous year.
Listen to tracks from E-40, Raekwon, Czarface, Black Thought, Masta Ace and more.
Reach out to the show at mm@dubcnn.com and check us out on Facebook!
Microphone Masters Radio Episode 197 (02-06-19) Tracklist
Intro: 2019
Reks, Masta Ace & Rakaa Iriscience – To the Fullest
Pharoahe Monch – Yayo
Souls of Mischief – Rock It Like That
Czarface & Ghostface – Iron Claw
Segment 1: The Sean McVay Obsession: Is this blatant example of 'riding a wave'?
Westside Gunn – Sting 2.0
Kxng Crooked – B.C.
Raekwon – Incarcerated Scarfaces
E-40, Celly Cell & Spice 1 – The Other Day Ago
Segment 2: Movies you are looking forward to in 2019
J-Luv feat Mic Devious – Let Me Remind You
Redman – Tear It Up
Runlike & Paconaut feat OHM – Russian Roulette
Outro: Last Word
Black Thought & Salaam Remi – How to hold a Choppa
K-Dee – Freshest MC in the World
Dr. Dre – California Love (Dr. Dre Solo Version)
Microphone Masters Radio Episode 197 (02-06-19) Show (Stream/Download)

Powered by WPeMatico
Please follow and like us: